Our Mission
We are committed to providing close, personal attention to our clients including using the latest available technology for communications. We strive to provide the highest quality of technical and personal service which comes from years of diverse technical and financial experience as well as advanced training. Our continual investment of time and resources in professional continuing education, state-of-the art technology and extensive business relationships is indicative of our commitment to excellence.
Our Services
Since 1989, our firm has transcend the traditional accounting practice to move to the cutting edge frontier of modern accounting today. While we provide a full range of accounting and tax designed to meet the needs of yourself or your business, we provide specialized services in tax representation before the IRS and state and local authorities as well as financial and technology forensics and expert witness services. We also provide QuickBooks support and training for your business.
Principals' Profiles
Michael McCrain, MS, CPA, CFF/CITP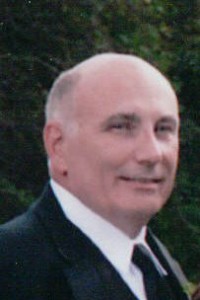 Mr. McCrain began his career with the international accounting firm of KPMG where he performed audits and provided tax services to large multinational firms.  He subsequently, rose to chief financial officer of two publicly traded companies. As chief financial officer of these companies, he was responsible for the financial reporting, accounting, tax and information technologies functions.
Since 1989, he has operated his own firm which provides traditional tax and accounting services and additionally, specializes in tax representation before regulatory agencies as well as financial and computer forensics. His clients are closely-held businesses, not-for profit entities and individuals.
In addition to pre-trial deposition testimony, Mr. McCrain has provided testimony in and forensic submissions to New York State Supreme Court and Connecticut Superior Court. He has also provided grand jury testimony as an expert witness on a criminal case in Suffolk County, New York.
Mr. McCrain is a graduate of Hofstra University and received his Master's degree from Columbia University's graduate school of business. His undergraduate studies were accounting and computer science and graduate school work was business policy and finance. He is a certified public accountant in New York State.  He is also certified in financial forensics and a certified information technology professional through the American Institute of Certified Public Accountants (AICPA) of which he is also a member. He is also a member of the AICPA's Forensic & Valuation Services, Taxation and Information Technology Sections. Mr. McCrain is also a member of the Information Systems Audit and Control Association (ISACA) and the Forensic CPA Society as well as the National Association of Tax Professionals. He holds securities and insurance licenses.
Karen Godfrey-McCrain
Enrolled Agent,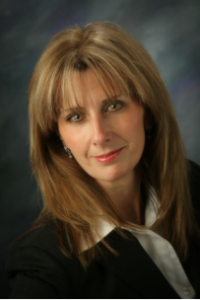 Karen began her career in the financial service industry with Morgan Stanley. She has expanded her financial expertise to specializing in taxation. She has received the highest designation the IRS issues and is licensed as an Enrolled Agent (EA) which is the only tax preparer who is licensed by the United States Government. As an Enrolled Agent she along with Attorneys, CPA's are the only licensed professionals who can represent taxpayers before the Internal Revenue Service and state governments. Recently Karen successfully completed a unique three year fellowship program with NTPI which is a higher level of knowledge and excellence that covers all variances of examination, audits, collections and appeals and adds additional strength to the entire representation process from the client and IRS perspective. She works with individuals and businesses that have special tax needs.
She is a member of the American Bar Association, National Association of Enrolled Agent, NYS Association of Enrolled Agents, and the National Association of Professional Women and the Financial Planning Association. She has given lectures on taxation and retirement at adult education centers on Long Island.
Additionally, she holds securities and insurance licenses in the state of New York and is a New York State Notary and Notary Agent.